The Film Fights Fight / Film Fights
Completed October 24th, 2009
In it's almost 6 year history, we've never had a fight ABOUT Film Fights. It's time to break that streak. Make a movie about FilmFights.com.As long as the site is featured somehow tangentially in your plot, your film will be eligible.
"Justin, you light-weight scum... you don't even deserve my review. You'll never be a heavyweight in my eyes, ever!"

Griffin
Bloomington, IL
Please log in to write a review.
Description: "Two film groups come FACE TO FACE. Will they FILM FIGHT or become FILM FRIENDS? FIND out here."
Submitted:
Warning: date() expects parameter 2 to be long, string given in /home/filmfig/public_html/fight.php on line 357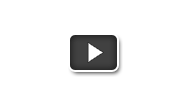 "Why I'm Here"
by Edward Flinch Productions
Genre: Film Fights
Why I'm Here

by Edward Flinch Productions

This is what FilmFights is really about.

6,228 views

15 reviews

20 votes
Smack Talk!
"This film is dedicated to the members of FilmFights.com. It simply could not exist without all of you. This site has motivated me to produce some of my best work, and I am proud to call many of you my friends. Thank you all."

Edward Flinch
Honolulu, HI