Video Haiku Part Three! / 17 second film
Completed October 1st, 2009
The film can only be THREE shots, the first must be 5 seconds, the second must be 7 seconds, and the final shot must be 5 seconds. You're allowed up to 5 seconds at the end for credits / your website, but ONLY TEXT and logos, no additional video. If you use dialogue, it must be in haiku form as well.
"Amusing, you guys did well with what was asked of you"
Please log in to write a review.
Description: "Don't forget your tie. You have a meeting today. You must look your best."
Submitted: August 2nd, 2009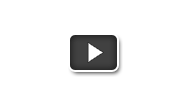 "Tie Haiku"
by Hippojuicefilm
Genre: 17 second film
Tie Haiku

by Hippojuicefilm

Don't forget your tie. You have a meeting today. You must look your best.

3,433 views

11 reviews

514 votes