Kick-Ass / Kicking of Asses!
Completed May 1st, 2010
One rule. Your films must include someone being kicked in the ass. I know you all have asses and feet. This will be insane.
"Wow, way different than the other submissions. (I say that extremely complimentary.) I'm not sure everyone's beef with how dark it is. It's a creepy piece, should be brightly lit with candy-tone colors everywhere? I turned my desk lamp off and watched it again an noticed much more about the scene. Is this ALL CGI?..." read more

OutlawPictures
Philadelphia, PA
Please log in to write a review.
Description: "Daddy plays with teddy bears. "
Submitted: April 8th, 2010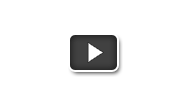 "Operation: Kick Ass"
by Immortal Dog Productions
Genre: Kicking of Asses!
Operation: Kick Ass

by Immortal Dog Productions

Sometimes kicking ass requires a COORDINATED PRECISION STRIKE!

6,108 views

16 reviews

73 votes
Smack Talk!
"We had a blast shooting this short but sweet fight. I really dug a lot of the entries I saw this time around, especially from some of the younger filmmakers. You guys are doing a hell of a lot better than we were at that age ha ha. So we were the winners of the very first filmfights fight... Only took us about 7 years to snag another victory lol. Thanks for diggin our schtick guys!! Ok... now I'm rambling. "

The Chad
Cypress, California