Over The Top / Exaggeration
Completed April 1st, 2010
Our Film Fighters took a simple event, and used over-the-top techniques to make it RIDICULOUSLY INTENSE and/or AWESOME.
"That was funny. fast cuts but nothing i couldnt keep up with. cooool jc"

jojjy
California
Please log in to write a review.
Description: "A man realizes he no longer has toilet paper and must go on a mission to find a new roll."
Submitted: March 15th, 2010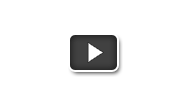 "The Recyculator"
by the Yellowhouse
Genre: Exaggeration
The Recyculator

by the Yellowhouse

We take recycling seriously. Recycling is life, the rest is just details.

6,567 views

16 reviews

129 votes
Smack Talk!
"Recyculating is serious business. Don't become targeted for recyculation. Thanks Indy Mogul for featuring us on your new TV show & thanks everyone for the great competition. We look forward to submitting to as many fights as we can! To see some more of our work and where the name the Yellowhouse came from, check out: http://www.youtube.com/watch?v=G534J7rzPbY"