Video Haiku Part Two! / Video Haiku
Completed October 9th, 2005
What's a video haiku? Well, it's something we made up a while ago. It's a 17 second movie comprised of three shots, the first five seconds, the second seven seconds, and the last five seconds.
Please log in to write a review.
Description: ""Caught" is a video haiku directed by Mike Madigan, with the haiku written by Cat Caldwell. This is the first filmfights.com submission from Five Clover Films. This is a larger project that I'm continuing to work on, but I first wanted to create this haiku first."
Submitted: September 23rd, 2005

Canker 10

by Revolution Films

Part 10 of my Canker Sore series, go to Slowmotionsickness.com to see more.

930 views

12 reviews

56 votes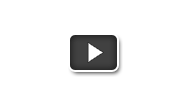 "Caught"
by Five Clover Films
Genre: Video Haiku
Caught

by Five Clover Films

"Caught" is a video haiku directed by Mike Madigan, with the haiku written by Cat Caldwell. Th...

11,644 views

13 reviews

89 votes