Regret / Any
Completed April 16th, 2012
Someone is haunted by a decision they made in the past.
"LOL reminded me of evil dead!"
Please log in to write a review.
Description: "When you get to the breaking point, the breaking point gets you..."
Submitted: April 1st, 2012

A Junior Guitar

by RealmofMovement

It was love at first sight...then all of a sudden HATRED...Why would he ever step out on what he had? REGRET, I TELL YOU!

384 views

5 reviews

27 votes

01:22

Horromance

by Endless Jouney

Tempted by the forbidden fruit in a foreign land, this guy soon becomes overwhelmed by the cultural differences.

314 views

6 reviews

23 votes

02:32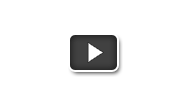 "Ultimate DANCE ATTACK"
by Griffinity
Genre: Any
Ultimate DANCE ATTACK

by Griffinity

This FF entry triples as an Indy Mogul test film (DIY video light), and an entry in the Blue Scho...

14,238 views

13 reviews

59 votes
Smack Talk!
"Nice! My last win was in 2005, so it's awesome to win a Film Fight again! I had a lot of fun on this project with my friends, and I appreciate the votes! Thanks!"

Griffin
Bloomington, IL