The Haiku Video / 5-7-5
Completed August 16th, 2004
Our first 'video haiku' fight. It's a video that consists of three shots. The first 5 seconds, the second 7 seconds, the final one 5 seconds.
There are no reviews for this video yet!
Please log in to write a review.
Description: ""
Submitted: August 2nd, 2004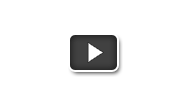 "Force of Romance"
by NJFILMCORE
Genre: 5-7-5
Force of Romance

by NJFILMCORE

Thank you to all my amazing friends who always support me in all that I do.

4,637 views

0 reviews

37 votes