Dale and Steve / Coming-of-age Mystery
Completed October 22nd, 2005
Coming of age movies are about exploration of the world that you're growing up in, and the people you do it with. Mysteries are about solving mysterious occurances. Think like ... Goonies, that kind of thing.
"Ninja Films rock. They're so bad, they're good. You guys get my lightweight vote for sure. "

AKLPhilo
Detroit, MI
Please log in to write a review.
Description: ""
Submitted: October 2nd, 2005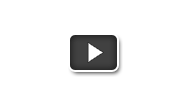 "Dale & Steve"
by Griffinity
Genre: Coming-of-age Mystery
Dale & Steve

by Griffinity

Dale and Steve, famed child mystery-solvers have grown up, but their dreams of youth never reach...

5,927 views

11 reviews

106 votes