Cruel Streets / Street Crime
Completed May 12th, 2004
Take us to the gritty streets of your local city. It's infested with crime, damnit, do something!
Warning
: filesize(): stat failed for /groups/david_lehre_productions/davelehre/fight52.mp4 in
/home/filmfig/public_html/fight.php
on line
291
There are no reviews for this video yet!
Please log in to write a review.
Description: "HAT TRICK!!! Unbelievable! I'm literally speechless. I'm taking the cast and crew of the last 3 films out for a Night on the Town!! wait, scratch that, EVERYONE is invited! Huge, Massive Thanks to: Jeremy Kerr, Krista Geister, Jeff Green, Joe LaDuke, Jim Wilson (Thanks for the Car!) , Rick Joyce, Kevin Malburg, Brian Alfonsi, Reese Serra and my Familia If anyone Famous or in "the business" is reading this, then drop me an email. I will be in Los Angeles June 28th to August 5th taking courses at USC Film School, and would like to get some contacts or meet some people during my stay. I think i might need a manager or an agent too... Thank you all so much for your votes and support. i put tons of effort into my films, and this really means a lot to me. Film Fights has been great for me and the crew, we are forced to work under a deadline, and make movies in genre's we would have never imagined before. It is extremely good practice for me and the team and I'm so proud to even be a part of it. I am taking a week off, but i will be Back and Badder than ever for the Kung Fu Battle. I will try to keep submitting until i leave for California. Thanks again friends, this one's for you Site: www.davidlehre.com eMail: dave@davidlehre.com"
Submitted: May 2nd, 2004

The Cruel Streets

by David Lehre Productions

HAT TRICK!!! Unbelievable! I'm literally speechless. I'm taking the cast and crew of the la...

4,535 views

0 reviews

68 votes

Down A Cruel Street

by NJFILMCORE

An angry mob chases a lone figure down a cruel street.

582 views

0 reviews

26 votes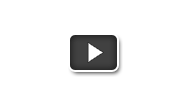 "The Cruel Streets"
by David Lehre Productions
Genre: Street Crime
The Cruel Streets

by David Lehre Productions

HAT TRICK!!! Unbelievable! I'm literally speechless. I'm taking the cast and crew of the la...

4,534 views

0 reviews

68 votes