Countdown to DOOM! / Countdown Drama
Completed March 12th, 2004
The clock is ticking - will your characters make it out alive??? That, is up to you!
There are no reviews for this video yet!
Please log in to write a review.
Description: "The rubber hits the road, when you're late for class!"
Submitted:
Warning: date() expects parameter 2 to be long, string given in /home/filmfig/public_html/fight.php on line 357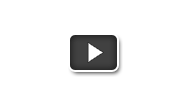 "An EGGcellent Battle"
by NJFILMCORE
Genre: Countdown Drama
An EGGcellent Battle

by NJFILMCORE

Thank you to all of my amazing friends who always support me in all that I do.

4,199 views

0 reviews

31 votes