Fractured Dreams / Surreal
Completed March 2nd, 2004
Create a surreal film that has dreaming in it,
There are no reviews for this video yet!
Please log in to write a review.
Description: "Thank you everyone who voted for us. This was a very good week for film fights, all the entries were awesome, seriusly. But there's not much to say about movies, so I'm going to fill this telling everyone about the injustices in Tibet. The people of Tibet are seriusly screwed, thanks to the Chinese, who make it their goal to slaughter them on a regular basis. Poor Tibet. Let's all Free Tibet. There are things you can do to help free Tibet. There are rally's you can attend, some of you may have already, and I thank you. FREE TIBET! -Greg P.S. Half Past One coming soon!"
Submitted: February 10th, 2004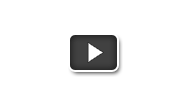 "Don't Mind Me"
by CPP
Genre: Surreal
Don't Mind Me

by CPP

Thank you everyone who voted for us. This was a very good week for film fights, all the entries w...

5,499 views

0 reviews

43 votes