Drama of the Year / Trailer
Completed November 30th, 2003
Create a trailer for the years most dramatic film!
There are no reviews for this video yet!
Please log in to write a review.
Description: ""
Submitted: November 19th, 2003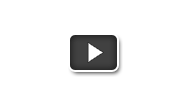 "Midget Parade"
by One Trick Pony
Genre: Trailer
Midget Parade

by One Trick Pony

6,301 views

1 reviews

37 votes
Smack Talk!
"Ah man, I won my own contest!!!!

I'd like to end it right there, but I am going to add some more. Big thanks to Elana for being amazing in this film! She had good creative input too, and this film wouldn't be as good without her. HUGE thanks to Tim for doing incredible, simply INCREDIBLE voice over work that I loved to bits and pieces. Plus he filmed that opening shot. Last week made me so very happy because I think any one of the entries up there could have taken it. They were all just so stunningly good, and I really don't think mine was the best of them by far, but I guess I lucked out.

Hope to see more great weeks like this in the future!"

Justin
Los Angeles, CA