Halloween! / Open
Completed November 2nd, 2005
This is our annual Halloween film fight spectacular, and the rules are spectacularily simple. The film can have any title, be of any genre, it just has to take place on Halloween!
"Dang-- is this a serious Ninja! film? Im confused by the lack of air chopping and jumping around. AHA! Theres the deleted scene. Awesome. You guys definitely have made that your trademark. Funny."

hulk180
TN
Please log in to write a review.
Description: ""
Submitted: October 21st, 2005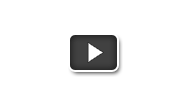 "Happy Halloween"
by Five Clover Films
Genre: Open
Happy Halloween

by Five Clover Films

I located this great piece of music and got inspired to create this short film. Don't look for ...

9,177 views

12 reviews

57 votes