Everyone's Best / Random Flicks
Completed November 14th, 2005
Made a movie that wasn't for Filmfights but is still (somehow) totally awesome? Well, now is your chance to post it!
"Crazy zooms and zany camera work, it all works well with the music. Kind of a cross between an action movie and a horror movie, like Evil Dead 2 where Ash has to cut off his hand! Only suggestion is that lighting could have been better. "

AKLPhilo
Detroit, MI
Please log in to write a review.
Description: "If Michael Bay made a movie about Syrup and Waffles, that movie would be Syrup Amok. The over the top movie about a mundane event. Starring Justin Johnson and Aaron Kite. Made in 2003, or something."
Submitted: November 2nd, 2005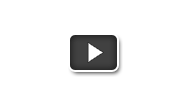 "Glib"
by Five Clover Films
Genre: Random Flicks
Glib

by Five Clover Films

This film was shot in 16mm as a final project for Film 1 at the Detroit Film Center (May 2005). ...

8,552 views

7 reviews

71 votes