4:00 / Open
Completed April 23rd, 2006
Something occurs/is going to occur/has occured at either 4:00AM/PM; something very very important and we follow the story of whatever that may be/will be/has been.
"OK well holy crap, a lot has been said about our entry this week! Obviously this was a tribute or homage to one of my favorite TV shows, "24". Special nods to 24 fans: The character "Jill Mason" was named after the CTU boss George Mason from seasons #1 and #2. Lindsay Raines was supposed to be Audrey Raines..." read more

AKLPhilo
Detroit, MI
Please log in to write a review.
Description: "Five Clover Films presents "4:00", a filmfights.com tribute to the television show "24". Special thanks to Nick Nettles, Cate Caldwell, Gabrielle Gamache and Vanessa Gray for participating in this filmfight! Hope you like it, Mike M. "
Submitted: April 4th, 2006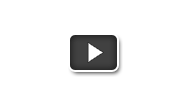 "4:00"
by Five Clover Films
Genre: Open
4:00

by Five Clover Films

Five Clover Films presents "4:00", a filmfights.com tribute to the television show "24". S...

8,215 views

12 reviews

138 votes