nathanscamera's Reviews for "The Expendables"

nathanscamera
"
The Expendables
" by
Sometimes Funny
- Reviewed on August 4th, 2010
What an amazing concept! Way to stretch the name! I'm starting to think Mike comes up with a great concept and then Justin creates a fight to support the venue for Mike's ideas! Have to give you a little crap about the questions audio in the interview, seemed like the gain was raised or filmed at a different time. It kinda stuck out. I liked how the turning humans to energy process was a very subtle flash in the appropriately fitting subway. I'd watch this even if it wasn't on filmfights!

Justin
Replied on August 4th, 2010
Yeah, the audio was kind of fubar cuz it was recorded through the 7D directly and it does this awful auto-gain thing.

Also, this idea was mine! Ha! But Mike wrote up all the 'color' for it - thanks for the great review! We'll have to make a longer version.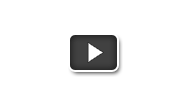 "Oh Hai Contest"
by Legacy
Genre: Haiku
Oh Hai Contest

by Legacy

Dalton Wright does The Room justice in his Tommy Wiseau portrayal.

4,993 views

0 reviews

1 votes