Griff's Reviews for "Children's Program"

Griff
"
Coloring with Jesse.
" by
Jesse Gilbert Films
- Reviewed on January 5th, 2011
I think the quality is very good! It has a very cinematic quality, which I don't think lends itself well to the format though (70's TV show.)

Also, you might want to speak a bit clearer next time, I understood what you were saying, but it came out as rushed!

The last thing is just a personal note: I thought the humor was a little too blatant. Less can be more! Try to make it a bit more subtle, and maybe it will play better. But that's just me.

Overall, a solid contender! I'm glad you submitted, and can't wait to see more! I hope to see you around!

- Griff

Griff
"
Romper Room
" by
-Xzkape Productions
- Reviewed on January 5th, 2011
It seemed a little too "improv" for my tastes...

The crying you mixed in after the girl gets hit stands out a bit, I could tell it was fake. Sound is the most important thing!

The cinematography needs a bit of work in my opinion. It wasn't bad, but it was a little bland.

Overall, it's just little things that need fixing up! Thanks a lot for submitting! I hope to see more from you!

- Griff

Griff
"
Banana Show!!!
" by
VIPERFANG
- Reviewed on January 5th, 2011
You want me to vote for something, vote fo' my NUTS!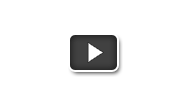 "Oh Hai Contest"
by Legacy
Genre: Haiku
Oh Hai Contest

by Legacy

Dalton Wright does The Room justice in his Tommy Wiseau portrayal.

2,647 views

0 reviews

1 votes