FearMoreStudios's Reviews for "Video Time Machine Ad "

FearMoreStudios
"
8th
" by
Knoptop Studios
- Reviewed on June 8th, 2011
Great video. Kids need a better reaction at the end though. One of them smiles. :)
Really nice color correction and shot angles. One tip to make your production more "movie-like" is to shoot in 25p. This looks like 30p or maybe even 60p. That can really make a difference in the overall look of a video. Great job though and nice effects.

FearMoreStudios
"
yttm.tv
" by
Smoking Barrel Production
- Reviewed on June 8th, 2011
Great job. Love the quick and short idea. And i love "again." I'm a baby... AGAIN!? Great color correction although im not sure it's fitting. It seems a bit dark and colorless. Great camera work. The shakiness is just the right amount.

dlevanchuk
Replied on June 8th, 2011
good point. have to watch the color correction next time, thanks for noting that!
got a camera shoulder strap thingy for 20 bucks.. Works great!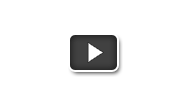 "Oh Hai Contest"
by Legacy
Genre: Haiku
Oh Hai Contest

by Legacy

Dalton Wright does The Room justice in his Tommy Wiseau portrayal.

5,016 views

0 reviews

1 votes