GhastlyMrC's Reviews for "Un-Animated"

GhastlyMrC
"
Those Meddling Kids
" by
The Uncle Stone Project.
- Reviewed on March 8th, 2012
I actually thought this was really well done. Obviously, was spot on with the 'Se7en' vibe and really did a great job in terms on tone, feel and look.

The peeling of the fingers was actually horrible. Really gross! But, again, spot on.

I personally would have liked to have the titles jitter around a bit more rather than shake once or twice, then stay still, but that's just me.

I do, kind of agree with Justin, that this was more and intro, rather than a trailer, but it was still an awesome job. Well done

GhastlyMrC
"
Dragon's Lair: The Movie
" by
Showbuki
- Reviewed on March 8th, 2012
I remember 'Dragon's Lair', but only retrospectively when I was checking out some Don Bluth Youtube videos a while back.

From what I've seen of the game the costuming was really spot on. So much attention to detail there, so well done.

I really liked the effect of the girl in the bubble. In fact, that whole scene played out really nicely. It had the vibe of an old game as well. With the guy (who reading below was played by yourself (kudos, great acting!)) spitting out the challenge line, before you fight the big boss.

Well done. A really fun film!



varnado
Replied on March 8th, 2012
thanks so much. You are a prince!

GhastlyMrC
"
Venture Bro. Documentary
" by
Vintage Ruins Productions
- Reviewed on March 8th, 2012
I'd never heard of this cartoon before, so I had to wikipedia it. At first I thought it was an old 60's one, based off your film. I certainly had a very retro feel to it, especially with the lighting, costume and furniture.

I think that the cartoon is supposed to have that feel though, although I could be wrong.

Anyway, I really did like how everything had that old, orange, 60's feel to it, but not by throwing on an orange hue in post production. There had obviously been some thought that had gone into the costume and the chair, even the drink. It all gave it a great feel.

As mentioned, the audio is a little low, but the guy's acting was really good. Certainly came across like someone who would do a 'tell all' documentary in later life, purely for the cash.

Well done. Although I didn't necessarily 'get it', I still enjoyed it.


VintageRuins
Replied on March 8th, 2012
Thanks! haha, yeah it's a modern cartoon parodying older ones like Johnny Quest and whatnot. The oranges definitely turned out better than I thought, and we were all happy with how that happened. We just so happened to have the right props and outfits on hand and it all came together visually at least for a decent look. Thanks for taking the time to critique.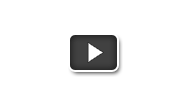 "Oh Hai Contest"
by Legacy
Genre: Haiku
Oh Hai Contest

by Legacy

Dalton Wright does The Room justice in his Tommy Wiseau portrayal.

2,710 views

0 reviews

1 votes