A Christmas Miracle / Holidays
Completed January 9th, 2004
Make something that's has some pretense of taking place during Christmas or around Christmas, or Hanukah, or that kind of stuff.
There are no reviews for this video yet!
Please log in to write a review.
Description: "A bully must be dealt with!"
Submitted: December 24th, 2003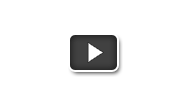 "A Christmas Miracle"
by NJFILMCORE
Genre: Holidays
A Christmas Miracle

by NJFILMCORE

A bully must be dealt with!

1,282 views

0 reviews

20 votes