Fear the Satan Dog / Horror
Completed November 19th, 2003
Who do you fear the most? The SATAN DOG! He's after you - deal with him somehow!
There are no reviews for this video yet!
Please log in to write a review.
Description: "Amir does his best 'blair witch' impersonation."
Submitted:
Warning: date() expects parameter 2 to be long, string given in /home/filmfig/public_html/fight.php on line 357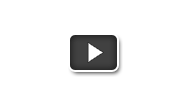 "Fear the Satan Dog"
by Being Famous
Genre: Horror
Fear the Satan Dog

by Being Famous

Amir does his best 'blair witch' impersonation.

2,160 views

0 reviews

27 votes