March Madness / Any
Completed March 24th, 2015
One of your characters loses their mind and goes mad. Extra points if a basketball is involved!
"Hey fellow FilmFighter! Great entry! I think you did a really good job of showing the coach going mad. All in all, good job! See you in the ring!"

goobinator01
Earth
Please log in to write a review.
Description: "Sometimes your job will make you crazy."
Submitted: March 6th, 2015

Bounce Back

by PopCorners

Director: Mario Gonzalez Assistant director: Daniel Ramirez Actors: Ann Jacobo & Jose Luis Lopez Sound: Daniel Ramirez Camer

2900 views

3 reviews

11 votes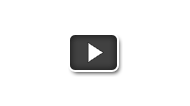 "BasketBall Jones"
by WetPaint
Genre: Any
BasketBall Jones

by WetPaint

Sometimes your job will make you crazy.

6,744 views

5 reviews

10 votes