Mucho Deniro / Any
Completed December 28th, 2015
At least one character has to do their best Robert Deniro impression. Extra points for using a line from a Deniro film.
"This was pretty cool, nicely done. I think the reason it didn't make the heavy weights was you forgot the Film Fights logo from the start and isn't that the music from the actual film? Try using royalty free music next time! Apart from that great job!" read replies
Please log in to write a review.
Description: "Max Cady (De Niro), portrayed by David Hernandez. "Cape Fear" opening scene, reenactment! "
Submitted: November 30th, 2015

King of Comedy 2

by AC 14 Films

A senile Rupert Pupkin is still being tortured by the voice of his interfering mother.

6,022 views

2 reviews

2 votes

Robert De Nero's Advice

by Marvelous M Productions

Malcolm just got fired from his job, so he asks Taz how he thinks Robert De Nero would handle thi...

1,926 views

0 reviews

1 votes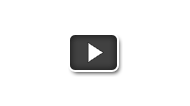 "King of Comedy 2"
by AC 14 Films
Genre: Any
King of Comedy 2

by AC 14 Films

A senile Rupert Pupkin is still being tortured by the voice of his interfering mother.

6,022 views

2 reviews

2 votes