Monster Mockumentary / Mockumentary
Completed April 30th, 2018
Create a fictional documentary about monsters. Interview Bigfoot, see how the Creature from the Black lagoon feels about 'The Shape of Water'. No Vampires, we already saw 'What We Do In The Shadows'!
"I liked the more surreal moments in this entry, like the Christmas family photo and the guy walking into the bathroom randomly wearing a centurion helmet. Also going with the invisible man saved you having to do monster make-up. I thought it was odd that you chose to use a CG curtain for you interview background w..." read more

Please log in to write a review.
Description: "An interview with Orwen Johnson, the Invisible Man."
Submitted: April 10th, 2018

Monsters of Hollywood

by The Phantom Monk

The golden age of cinema id hiding a secret about those classic creature features of the 1930s an...

4,618 views

0 reviews

8 votes

The Wolfman's Daily Lif

by FarmEatShark Productions

A short documentary about how the Wolfman lives his day-to-day life. This is my first film, so en...

1,321 views

1 reviews

6 votes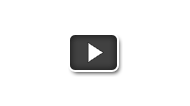 "Monsters of Hollywood"
by The Phantom Monk
Genre: Mockumentary
Monsters of Hollywood

by The Phantom Monk

The golden age of cinema id hiding a secret about those classic creature features of the 1930s an...

4,618 views

0 reviews

8 votes