Dancing For Dollars / Dancing
Completed December 23rd, 2003
Some dancing within the video ...that's all I want to see! Whether a quick breakdown or a full-fledged 50 person choreographed line dance!
"What software do u use "

Please log in to write a review.
Description: "Editing is as beautiful as dancing any day!"
Submitted: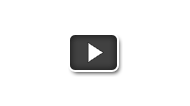 "The Art of Editing"
by Griffinity
Genre: Dancing
The Art of Editing

by Griffinity

Editing is as beautiful as dancing any day!

5,867 views

1 reviews

52 votes
Smack Talk!
"You know what, as much as I enter Filmfights to win, I really wasn't expecting it this week. I was sure Immortal Dog had it, as his video was my favorite, but I'd like to thank everyone who voted for me, because I put a lot into each one of my videos, and obviously you guys recognize that.

What I do, I do for an audience, so I really appreciate all the respect you've shown me. I gotta give props to Justin for creating this site, but he's not the only one pouring himself into this place. It's everyone who submits, writes reviews, watches, votes… Because, you can't learn anything about film in an empty theatre. It takes the reactions of many to teach what works and what doesn't. And I simply hope that Filmfights continues to strive as a place for all of us to soak up experience and film wisdom.

On that note, I'll be somewhat absent from Filmfights for the next few fights. I'll try to stay active in the forums, but until I return to New York in late January, I'll be without my editing capabilities. So, see ya next year, and happy Winter Solstice!"
Griffin
New York, NY