Rent-A-???? / Comedy
Completed February 20th, 2007
You don't want to buy it, but you'll sure as heck give it a trial run. Figure out what "it" is in a 60 second or less advertisement!
"nice looking animation. i like how you panned the audio. i didnt really get the whoe idea. looked pretty nice, tho. "

Jeremy
Peoria, IL
Please log in to write a review.
Description: "An animation dedicated to the desperate lives of runaway fugitive snails. We know their live are in danger, and we are here to help. CAUTION: Lacks intelligence"
Submitted: January 24th, 2007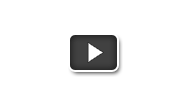 "infomersnail"
by Just Jive
Genre: Comedy
infomersnail

by Just Jive

An animation dedicated to the desperate lives of runaway fugitive snails. We know their live are ...

5,053 views

2 reviews

37 votes