My Lonesome Valentine / Romance
Completed March 15th, 2009
It's Valentine's Day, and your lead character is all alone. Will he find love, or be stuck alone? The rest is up to you!
"Some good shots at the start here. I like the one-shot of them getting into the house. The spinning and all that. Whoa! Nice ugly chick shot, haha. Dude, getting too close with your manpanties to the camera. Is that a mullet? EWWWW uhhh whaaat, wow. Gross. Gross! Yeah this had nothing to do with the month's..." read more

Justin
Los Angeles, CA

Please log in to write a review.
Description: "Making love drunk is a dangerous sport"
Submitted: February 1st, 2009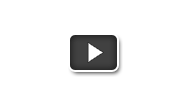 "My Lonesome Valentine"
by CrAMP Productions
Genre: Romance
My Lonesome Valentine

by CrAMP Productions

A compelling story about a man and his sandwich.

3,490 views

7 reviews

258 votes
Smack Talk!
"Wow what a fight! Shout out to Kings of Reel. We were neck and neck about the whole way through. This was our first fight and one of our first vids together which means winning this was a real self-esteem booster! Thanks to everyone who voted. Thanks to Justin for being awesome. We had a lot of fun and a lot of pancakes making this. We'll keep on fighting and we hope to improve so keep those reviews coming!"

pancakeparty
Chicago