The Drive / Any
Completed February 20th, 2012
Create a film that takes place entirely inside of a car. Different people can get in, and get out, but the camera must stay INSIDE the car at all times (though camera car mounts are OK)
"Colorful bunch. Continuity works well in the last fall. "

Please log in to write a review.
Description: "The drive that defines. Defines what you may ask? Defines imagination. Directed By Noah Elder"
Submitted: February 5th, 2012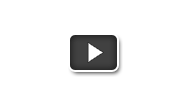 "The Crazy Wait"
by The Fire Octopus
Genre: Any
The Crazy Wait

by The Fire Octopus

A guy is waiting in a car and imaging some crazy things...

14,421 views

4 reviews

42 votes
Smack Talk!
"This was my first submition but i do film since 2006. I really enjoy doing it and I'm happy you enjoy watching it! My chanel on Youtube is Natan B. Foisy, some film must be in french (i'm from Quebec) If you like it subcribe on youtube, another one is coming soon!!!!"

natanbfoisy
Montreal