Behind the Filmgroup / Spoof
Completed April 7th, 2006
Let's get to know our film groups a little better. I'm sure you're all full of weird and interesting characters ... make your own
"HAHAHAHAH great writing, great acting, cool camera work, good pacing. I watched it twice. SO far the best one. 9/10"

wally_x
Brooklyn
Please log in to write a review.
Description: "Many people wonder what's goes into the behind the scenes of newly started film groups. Now it is solved. We take you behind our own film group so you can see what crazy and chaotic things happen behind the scenes. (Stories are exaggerated... a bit)"
Submitted: March 25th, 2006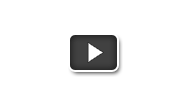 "Zag Yo Productions: Behind the Film Group"
by Zag Yo Productions
Genre: Spoof
Zag Yo Productions: Beh

by Zag Yo Productions

Many people wonder what's goes into the behind the scenes of newly started film groups. Now it i...

8,763 views

14 reviews

93 votes