Monster Mishaps / Halloween (Mini-fight)
Completed October 31st, 2009
All these films are about the troubles of being a monster! They were limited to no longer than 30 seconds.
"Cause everyone hates getting there clothes messed up before work... this could have really used some music underneath it to make it less dry. more than one cut too. "

HLR II
Muskegon, MI
Please log in to write a review.
Description: "Why is the Mummy always in a bad mood? Maybe because he can't ever have breakfast."
Submitted: October 22nd, 2009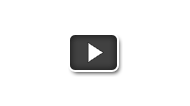 "The VAIDS"
by Sometimes Funny
Genre: Halloween (Mini-fight)
The VAIDS

by Sometimes Funny

A routine checkup at the Monster Hospital turns tragic for a young vampire.

13,801 views

16 reviews

34 votes
Smack Talk!
"Folks, Sometimes Funny has battled it out for what seems like AGES now ... trying and trying to finally get that sweet sweet HW win ... and to be honest I don't think we've deserved it until now. BUT YANNO WHAT? The gods of FF have spoken, and our awesome FANS have voted, and we are super happy to have made it to the TOP spot!

Make sure you go to sometimesfunny.com and check out more of our short films. You will like them. OR ELSE.

Thanks to everyone who voted, and to everyone we beat ... -sticks out tongue-

Mike & Justin, Sometimes Funny"

sometimesfunny
New York, NY