Predators / Any
Completed July 12th, 2010
So, yanno that blockbuster Robert Rodz movie coming out about aliens? We want YOUR take on the TITLE, but that's it. No aliens allowed. Think of some OTHER predators instead!
"i liked it"

Icamrea
lincoln ca
Please log in to write a review.
Description: "Things are not what they appear"
Submitted: June 29th, 2010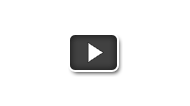 "Predatory Partner"
by Random Axe Entertainment
Genre: Any
Predatory Partner

by Random Axe Entertainment

When a young man won't sell his shares to his partner, she finds another way to get it.

6,853 views

16 reviews

29 votes
Smack Talk!
"Woo Hoo! Thank you to all of you who voted for our film. We are really excited as well as surprised by the win. With all the obstacles we faced in this fight we feared it wouldn't be as greatly acceptedd as it turned out to be.

We are very happy that we were able to fight our way up, with your help, from Middleweights to this. We are looking forward to the coming fights and hope we can continue producing quality films for your entertainment. Thanks for the compitition and we hope you all keep bringing it.

Special Thank You's: Audra - for helping on such short notice. Everyone who said we needed to be bumped up a weight class. Jake- For overseeing the whole operation in Justin's absence.

"That's a Wrap".
Random Axe Entertainment "

RandomAxe
Medford, OR