Remake / Any
Completed July 14th, 2011
Remake a Lightweight film from the past! Any fight, any Lightweight, you choose!
"When i watched this lightweight i didnt see much in it but you guys did a great job. The teleporting (apart from the first one) was really cool and looked great, i hate the music only because ive heard it so many times. The acting was good apart from a few unconvincing lines at the end. Great remake!"

beobug
London
Please log in to write a review.
Description: "A nightmare comes to life. WATCH THE ORIGINAL: http://bit.ly/iDa3mV"
Submitted: July 3rd, 2011

Till Death-Remake

by Targus Production House

remake of the "Here's the plan" lightweight. Not as well endowed as actors but hopefully good to win

1,114 views

5 reviews

0 votes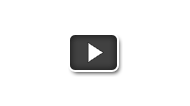 "Intruder"
by FCF
Genre: Any
Intruder

by FCF

A man's decisions can lead him to an unfortunate future. WATCH THE ORIGINAL: http://bit.ly/jHelpf

19,984 views

8 reviews

26 votes
Smack Talk!
"Thank you everyone on & from Film Fights for giving us the opportunity to really show what our group has to offer.

Thanks family and friends! "Yous" Guys & Juzzy Johnson!

We're not stopping here & will give our best each fight. So stick around and wait for more films!"

FCF
El Salvador