Death Haiku / Any
Completed August 5th, 2012
Create death themed VIDEO HAIKU! A video haiku is a 3 shot film. 1st shot is 5 sec, next shot is 7 sec, final shot is 5 seconds. SEE EXAMPLES HERE: http://bit.ly/s34Fmc
"The tempo in the first shot is just awesome. Second you would have needed to do more with. Third, you couldn't have done more with. "
Please log in to write a review.
Description: "A man suffers a fatal, household accident."
Submitted: July 19th, 2012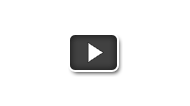 "The Call"
by Dain Bramaged Productions
Genre: Any
The Call

by Dain Bramaged Productions

A guy calls his friend to see if he is still mad about the whole "tea incident"...

11,160 views

4 reviews

17 votes
Smack Talk!
"According to the votes, it's technically a 3-way tie! So, we would like to share this title with SlugShellProductions and Phillip J Rhoades! Thanks to all that voted for us! We can't wait to enter our next fight! Subscribe to our Youtube Channel for more WEIRDNESS! "