April Fools Gone Wrong / Comedy
Completed April 7th, 2015
It's April Fool's Day and your character has a great prank to pull, but it backfires, terribly. Show us what happen's when the prank doesn't go as expected.
"Good job! Your film looked really good (cinematography, shots, etc...) but the audio needs some work. And the end was... abrupt."

adamviklund
Penticton, BC
Please log in to write a review.
Description: "This April 1st don't become April's fool."
Submitted: March 22nd, 2015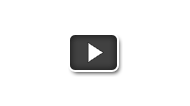 "April Fooled Too Far"
by Radnaut
Genre: Comedy
April Fooled Too Far

by Radnaut

April Fools Gone Wrong

9,940 views

5 reviews

21 votes