Evil Dead / Horror
Completed November 3rd, 2015
Your main character is being attacked by the deadites and loses a hand. To fight back your hero must attach a weapon where his hand use to be (no chainsaws!). Groovy.
"I loved this one. Your editing was fab, the intercuts and fast pace of clips were seamless (particularly when you attach the trowel to your stump) and your take on the force worked really well. My only criticism is that it was such a nice day you shot it in - I just feel that it needed to be set in the evening or ..." read more

WillsAnimatedVisions
Surrey, England
Please log in to write a review.
Description: "Monk Vs the Evil Dead!!!"
Submitted: October 19th, 2015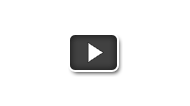 "Dig The Evil Dead"
by The Phantom Monk
Genre: Horror
Dig The Evil Dead

by The Phantom Monk

Monk Vs the Evil Dead!!!

11,206 views

2 reviews

15 votes
Smack Talk!
"A huge thank you to everyone who voted, this win got me the number one spot on the Film Fighters page, Woohoo!!! This is a dream come true, thanks so much you're all awesome!"