Valentine's Haiku / Haiku
Completed March 8th, 2016
Make a haiku about Valentine's Day. A video haiku is a 3 shot film. 1st shot is 5 sec, next shot is 7 sec, final shot is 5 seconds. SEE EXAMPLES HERE: http://bit.ly/s34Fmc
"Cute,quirky, and complete. This piece is fun to watch. The constraints of the haiku format may leave it a little a bit of a think piece but the penny eventually drops, nice work"

Please log in to write a review.
Description: "Love is painful, yet... strangely satisfying."
Submitted: February 21st, 2016

Blind Date

by Stearns Pictures

When Roy goes on a blind date with a girl named Charley for Valentine's Day, things don't turn out quite as expected.

2425 views

0 reviews

19 votes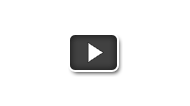 "Felinetines Day"
by Film Club
Genre: Haiku
Felinetines Day

by Film Club

Enjoying Valentines Day with the one you love.

5,978 views

1 reviews

19 votes