Ten Bucks / Any
Completed January 22nd, 2018
Your film starts out with a closeup of someone slamming $10 down. Where it goes from there is up to you!
"This was pretty funny. I think if the con man had moved a bit quicker or convinced the guy to close his eyes, it would have worked a bit better. Nice work Humble bros! "

deadstrange
Orlando, FL
Please log in to write a review.
Description: "Beware when seeking fortune."
Submitted: January 2nd, 2018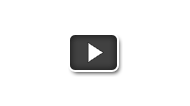 "Fortune"
by The Humble Brothers
Genre: Any
Fortune

by The Humble Brothers

Beware when seeking fortune.

7,196 views

2 reviews

16 votes