Homage: Edgar Wright / Any
Completed April 4th, 2018
Hot Fuzz, Scott Pilgrim, Baby Driver are just a few of Edgar Wright's classic films. Use his unique style to create a visual comedy that you could easily put Simon Pegg in.
There are no reviews for this video yet!
Please log in to write a review.
Description: "Come and see a homage to one of the greatest cinematic directors today "
Submitted: March 22nd, 2018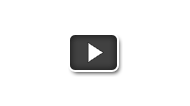 "Baby Driver "
by FMHS Media
Genre: Any
Baby Driver

by FMHS Media

Come and see a homage to one of the greatest cinematic directors today

4,644 views

0 reviews

3 votes