Internal Dialogue / Any
Completed June 11th, 2018
Create a short in which we can hear your main character's thoughts throughout. How does your character react to people as opposed to what they are thinking?
"The reaction cut of the protagonist being 'spooked' by the friend playing the guitar could have been smoother but besides that great job!"

NickolasBelliveau
Akron, Ohio

Please log in to write a review.
Description: "Good ol' Mickey Vagone has a new song to share with his friend. It's maybe not the masterpiece he thinks it is. "
Submitted: May 27th, 2018

Inner Thoughts: Predato

by Creative Dreams

In a room there are two types of people, predator and prey.

208 views

0 reviews

0 votes

Internal Africa

by Int Dialogue Crossover Universe

1 man, a well-seasoned traveler, is overcome by emotion as he remembers his past...

208 views

0 reviews

0 votes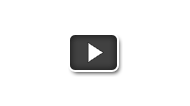 "The Tortuga Song"
by Breakfast Machine Films
Genre: Any
The Tortuga Song

by Breakfast Machine Films

Good ol' Mickey Vagone has a new song to share with his friend. It's maybe not the masterpiece he...

5,065 views

1 reviews

5 votes