There's No Time To Explain / Any
Completed August 6th, 2018
Your film opens with a character saying "There's no time to explain". You fill in the rest!
There are no reviews for this video yet!
Please log in to write a review.
Description: "A time traveler wants to save the world, if only people believed him."
Submitted: June 21st, 2018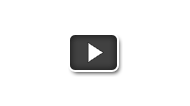 "FilmClub Film"
by Film Club
Genre: Any
FilmClub Film

by Film Club

Super_final_edit_v001_finaledit_04

12,150 views

2 reviews

11 votes