Easy Rider / Any
Completed October 1st, 2018
Use the title to inspire you, but make it as different as possible. A cyclist that likes to take it easy, or a driving instructor that makes everything simple. It's your Easy Rider, you decide!
"Good solid film as usual, I particularly liked the inclusion of the fan at the end its details like this that make entries stand out. " read replies
Please log in to write a review.
Description: "The road to an easy ride is lonely highway. (music by: Alex Vega, Creative Commons Attribution License)"
Submitted: September 16th, 2018

Easy Writer

by Digital Tantrum

It all goes bad when they hire a millennial graphic designer

5,599 views

3 reviews

26 votes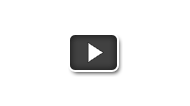 "Easy Writer"
by Digital Tantrum
Genre: Any
Easy Writer

by Digital Tantrum

It all goes bad when they hire a millennial graphic designer

5,599 views

3 reviews

26 votes