What About Bob? / Any
Completed October 15th, 2018
Use the title to inspire you, but make it as different as possible. Is Bob a friend getting left behind, or a pet that you can't keep. This is your What About Bob film, you decide who Bob is!
"Quick and to the point. That sound of Bob eating the apple...yipes! Funny stuff!"

deadstrange
Orlando, FL
Please log in to write a review.
Description: "A group of teens discuss who to invite to a party."
Submitted: September 11th, 2018

Bob Needs Jobs

by Spice Boys

Bob's leading a one man protest against a local shop that has repeatedly denied him a job. It's "...

5,583 views

1 reviews

2 votes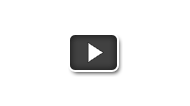 "Bob Needs Jobs"
by Spice Boys
Genre: Any
Bob Needs Jobs

by Spice Boys

Bob's leading a one man protest against a local shop that has repeatedly denied him a job. It's "...

5,583 views

1 reviews

2 votes