Please Silence Your Cell Phones / Ads
Completed January 18th, 2006
You've all seen those sneaky cell phone commercials where they start out looking like a real movie or something else, and then suddenly the whole scene is ruined by a blabbering ring-box. Let's take that same idea to the next level.
"Dave - this was kind of off the wall. Do you guys just take a hat and pick out of it at random?? I really liked the variety and sequence of shots you used.. you guys always seem to look at things differently... everything was cut smoothly... Audio was great... it was a well executed chase scene. nothing real..." read more

HLR II
Muskegon, MI
Please log in to write a review.
Description: "Entertainment with a message. Now that's something I can get behind. IOYO returns to filmfights under their new label: A-OK. "
Submitted: January 7th, 2006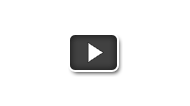 "please Silence Your Cell Phone"
by Revolution Films
Genre: Ads
please Silence Your Cel

by Revolution Films

Who knew a cell phone could be so deadly? Who knew.. Go to http://www.slowmotionsickness.com ...

15,556 views

15 reviews

96 votes
Smack Talk!
"Ya'll got murdered."

Rex
Quincy, Il