The Rise of ___ism / Comedy Docu-Drama
Completed April 15th, 2007
This topic could be used in a wide variety of ways. "Elephantism" (The Rise of Obese People), "Snifflism" (The rise of the common cold), etc. It could be anything that you're battling, it doesn't have to be an actual "-ism",
"funny as shit. this doc really grabbed when the story took off. good one guys"
Please log in to write a review.
Description: "This is a simple documentary depicting what has happened with two college students and their Wii..."
Submitted: January 31st, 2007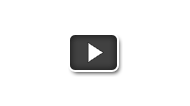 "The Rise of Wiism"
by Fat Sassy Productions
Genre: Comedy Docu-Drama
The Rise of Wiism

by Fat Sassy Productions

This is a simple documentary depicting what has happened with two college students and their Wii...

8,019 views

5 reviews

29 votes