Halloween! / Open
Completed November 2nd, 2005
This is our annual Halloween film fight spectacular, and the rules are spectacularily simple. The film can have any title, be of any genre, it just has to take place on Halloween!
"Nice looking shots. Very smooth indeed. Tracking shots are cool. What homage you pay to the Halloween Gods. Cool movie. Short and sweet. Like these sentences. "

hulk180
TN
Please log in to write a review.
Description: "I located this great piece of music and got inspired to create this short film. Don't look for any hidden meanings here, it was just a fun film to do. Hope you like it. Thanks!"
Submitted: October 17th, 2005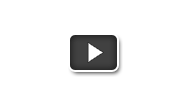 "Happy Halloween"
by Five Clover Films
Genre: Open
Happy Halloween

by Five Clover Films

I located this great piece of music and got inspired to create this short film. Don't look for ...

9,076 views

12 reviews

57 votes