Opposites Attract / Drama
Completed March 9th, 2006
Oh goodness, the drama-train has come to Filmfights. People have been asking for a dramatic-type thing for years now, and I've always thought it was a bad idea. Prove me wrong! Make people care about your characters!
"really awesome. My girlfriend almost cried."
Please log in to write a review.
Description: "Emotion where emotion does not exist. -Brad www.ninja-vanish.com "
Submitted: February 22nd, 2006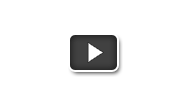 "Opposites Attract"
by CPP
Genre: Drama
Opposites Attract

by CPP

Emotion where emotion does not exist. -Brad www.ninja-vanish.com

7,400 views

12 reviews

63 votes