FFCon2k8 L.A. Lipdubs / Lipdub
Completed October 14th, 2008
Every year we come together and do 'in camera edit' films - meaning you've got to shoot it up old school style, straight to tape. This year we made LIP DUBS (like a music video, but in one shot).
"i wish we could have done more with this. we didnt have much time and it took me forever to learnt he lyrics...and i still fucked them up ;) it sure was fun as hell to make. "
Jeremy
Peoria, IL
Please log in to write a review.
Description: "Dan from Irrational Films, Jeremy from FAST Films, and Del of A-OK Films team up in this musical masterpiece."
Submitted: August 13th, 2008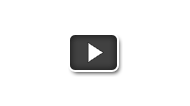 "Never There"
by Shoot First Atlanta
Genre: Lipdub
Never There

by Shoot First Atlanta

Shoot First Atlanta's lipdub video for the song "Never There" by Cake.

8,966 views

1 reviews

62 votes