FFCon2k8 L.A. Lipdubs / Lipdub
Completed October 14th, 2008
Every year we come together and do 'in camera edit' films - meaning you've got to shoot it up old school style, straight to tape. This year we made LIP DUBS (like a music video, but in one shot).
"This was one of my two favorites! I liked it alot. I loved how you guys incorporated the lyrics. Like the first time that the piranhas are mentioned, and you pull those "piranhas" from behind lump, it was awesome! I wasnt expecting that. Great Job. And funny too."

Micco6
Colombia

Please log in to write a review.
Description: "Dave Seger and Tim of A-OK Films team up with Heather to rock 'LUMP'!"
Submitted: August 13th, 2008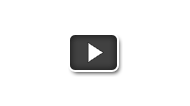 "Never There"
by Shoot First Atlanta
Genre: Lipdub
Never There

by Shoot First Atlanta

Shoot First Atlanta's lipdub video for the song "Never There" by Cake.

7,977 views

1 reviews

62 votes