Worst. Power. Ever. / Superhero
Completed May 15th, 2010
All these films are about CRAPPY SUPERPOWERS! Our film fighters thought up the sort of power no one would like to have, and here is the awesome result!
"Hahaha the anal bit at the start with the blood was hilarious and the blood was done just right. Alot of the time people make blood too pink or too light or not thick enough. You did the blood pretty well though. I would suggest you make the blood darker and not neccessarily redder. You could have gotten the actor..." read more
Please log in to write a review.
Description: "Saving the world one mission at a time...you know, once he can get to the missions"
Submitted: May 2nd, 2010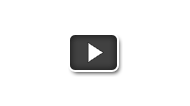 "Truncheon of Justice"
by Neko Neko Films
Genre: Superhero
Truncheon of Justice

by Neko Neko Films

Igor the thug is confronted by the Batman.

11,000 views

14 reviews

62 votes
Smack Talk!
"Twas a close fight, lads.

First and foremost, we would like thank the Batman for appearing in our film.

If you would like to see some of our other work, venture to NekoNekoFilms.com.

Rough Cut Boston...a nozh scrap anytime you say. We must duel again in the near future. To the death!

Sincerely,

Neko Neko

"

Neko Neko Films
Austin, TX