Worst. Power. Ever. / Superhero
Completed May 15th, 2010
All these films are about CRAPPY SUPERPOWERS! Our film fighters thought up the sort of power no one would like to have, and here is the awesome result!
""on the contrary" is a nice line. "it shoots ice cream!?" is not. could have done a lot more here. I liked the shot composition tho" read replies
Please log in to write a review.
Description: "A take off spiderman with a weird and useless twist!"
Submitted: May 1st, 2010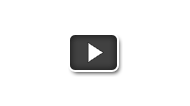 "Truncheon of Justice"
by Neko Neko Films
Genre: Superhero
Truncheon of Justice

by Neko Neko Films

Igor the thug is confronted by the Batman.

10,945 views

14 reviews

62 votes
Smack Talk!
"Twas a close fight, lads.

First and foremost, we would like thank the Batman for appearing in our film.

If you would like to see some of our other work, venture to NekoNekoFilms.com.

Rough Cut Boston...a nozh scrap anytime you say. We must duel again in the near future. To the death!

Sincerely,

Neko Neko

"

Neko Neko Films
Austin, TX